"2023 Spring of the East Cultural Art Series" Presented by the Chinese Music Society of Greater Washington (CMSGW)
June 10 @ 7:00 pm

-

8:30 pm

EDT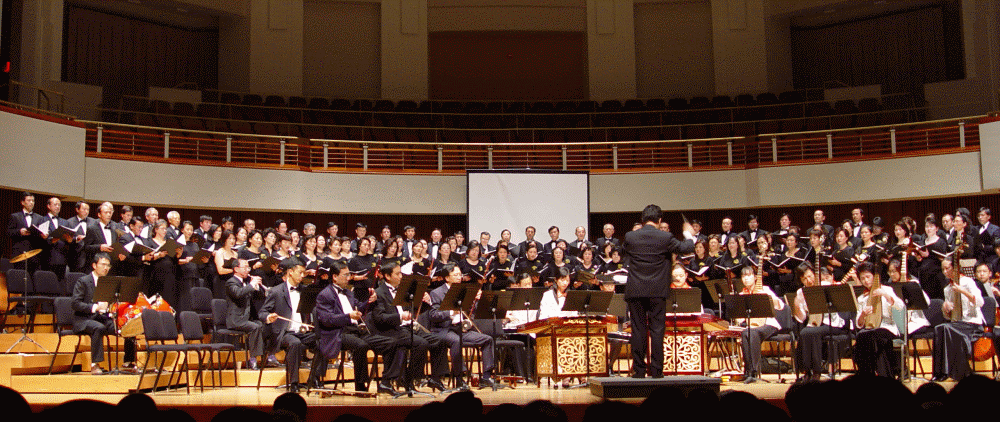 As part of Asian-American Heritage Month, the Washington DC Temple Visitors' Center is excited to host the Washington Chinese Traditional Orchestra! It's presented by Chinese Music Society of Greater Washington (CMSGW), featuring Chinese traditional instrumental music and associated performing art forms.
WCTO – stands of Washington Chinese Traditional Orchestra, was established in 1999 in Maryland, which is one of the institutional members of CMSGW (Chinese Music Society of Greater Washington). It is organized with the local professional musicians and amateur players. Its goal is to preserve and develop both ancient and modern Chinese music and introduce them to American society. The Director is Ms. Xia Ma, Assistant Directors are Guoyi Fu, Quanxing Xia and Music Director/Conductor is Mr. Duke Tang.
The orchestra has brought audiences to their feet at the most prestigious venues around the Washington DC and East coast, including Kennedy Performing Art Center in D.C., Strathmore Music Center in Bethesda MD, Baltimore Opera House in Baltimore MD, Smithsonian Museum in DC, UMCP Performing Art Center in College Park MD, City Music Hall in Pittsburg PA, University of Richmond Auditorium in Richmond VA etc., and on stages of leading festivals such as Asian Pacific American Heritage Festival, Chinese Spring Festival (Chinese New Year Celebration) and Asian American Chamber Music Festival in the greater Washington D.C. area which had received favorable reviews "A superb performance" from the Washington Post, and "Garden of Earthly Delight" from the Gazette.
华盛顿中国民族乐团诞生于 1999 年,由一群酷爱中国传统音乐的专业人士和业余 朋友组成的非盈利民间艺术团体。现任团长马峡,副团长付国毅、夏全兴,音乐总 监唐渡。乐团是华盛顿中国音乐家协会最主要的团体成员之一,其宗旨弘扬光大中 华民族音乐艺术,普及海外民乐教育,主导和参与主流文娱活动,丰富当地社区生 活和增进美、中文化交流。乐团从最初的几人发展到今天的数十人的规模, 演奏的 曲目也从最初的独奏、重奏、小合奏到各种形式组合,大、中型民族交响乐包括本 身创作、改编的作品和大家熟悉的经典作品。乐团在自身不断扩大和完善的同时,与中国官方文化艺术机构团体保持密切联系合作,如中国文联、长春市侨联、天津 歌剧舞剧院、黑龙江省文化厅、湖南歌剧舞剧院、长沙市音乐家协会、宁夏葫芦丝 巴乌陶笛协会等。乐团在大华盛顿地区享有盛名,每年应邀为元旦和中国春节活动 演出,为《东方之春》亚太文化艺术系列演出和主办专场演出,足迹踏遍华盛顿特 区、马州、维州、及美东一些大城市, 充分的展示中华文化精粹, 广受好评和美国 联邦、州、郡政府颁发的各种嘉奖。
Related Events